Toyin Alli
Math PhD, Shopping Enthusiast, Style Analyst for Professional Millennials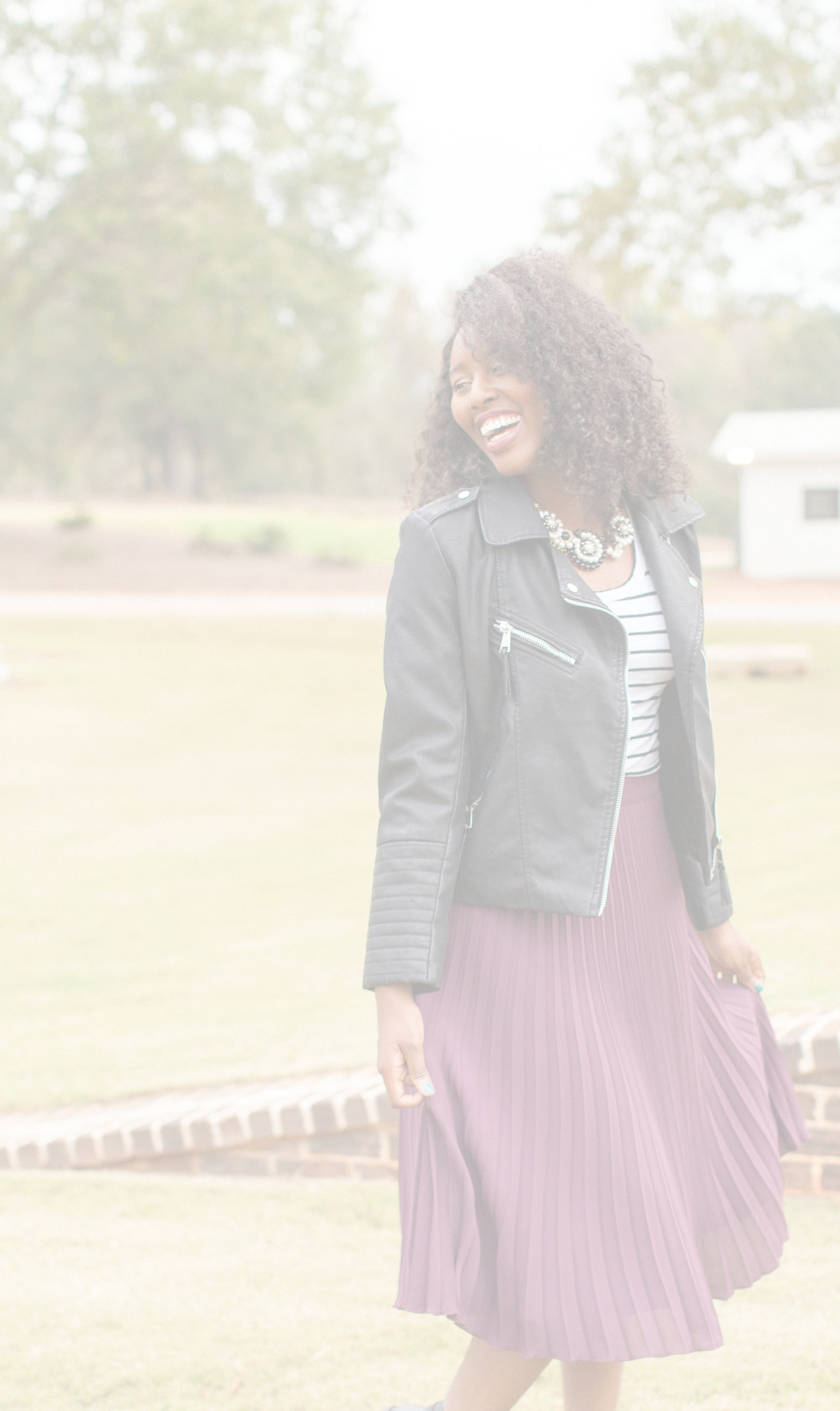 Feeling frustrated or overwhelmed
with your closet?
I created a 7 step guidebook that will walk you through figuring out what your adult style is to actually building a wardrobe that makes you excited to get dressed in the morning instead of feeling frustrated and overwhelmed!
One of the most frustrating style issues I had as a new adult navigating the real world, was going into my closet to get dressed for work and hating everything I saw. Getting dressed for my new, grown up job was such a struggle!
Do you ever feel that way?🤔
So I decided to take the time to figure out my adult style. And I want to help you do the same.
Join the Facebook Community
Join a community of professional and entrepreneurial millennial women who are discovering their unique adult style and building a fabulous wardrobe they love. Plus you'll get style advice, exclusive offers, and giveaways!
As a newly minted professional, I understand the overwhelm of trying to adult. But one thing I've always held dear is my ability to put an outfit together and slay whenever I want. Even when everyone around me is a Plain Jane or a Boring Bryan (I work in a math department.), I still motivate myself to put effort into my look.
So you can imagine, that when one of my besties asked me to be the personal stylist and shopper for our friend group, I was more than excited. Throughout my life, I've always given my friends advice on style but never thought about doing it as my side hustle...until now.
My mission is to help professional millennials who desire a stylish wardrobe but lack the time, energy, or mind space to curate one.
After working with me, you will have the skills to confidently style the pieces in your closet and live your life fabulously styled every day.
And if you want to go a step further, I'll teach you all of the styling tricks and principles your favorite fashion bloggers and influencers have mastered!